3D Wall Panels
Our 3D wall panels will transform your interior in an eco-friendly way. We source discarded items, such as solid pine fences and hardwood teak furniture, …read more
Our 3D wall panels will transform your interior in an eco-friendly way. We source discarded items, such as solid pine fences and hardwood teak furniture, and give them a second life. This makes these 3D wall panels highly sustainable, as they prevent more waste from going to landfill. As a result, every 3D tile is completely unique, with organic characteristics and weathering from its previous usage, ensuring a statement-making finish. read less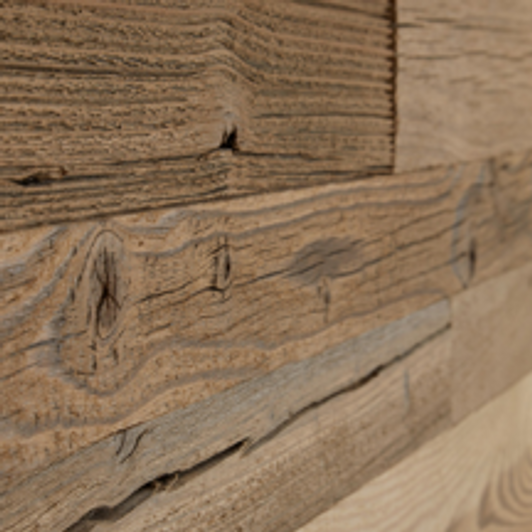 A New Lease of Life
Maximum impact on your walls, minimum impact on the planet. We've used 100% reclaimed wood to prevent discarded materials from going to landfill. A highly sustainable and eco-friendly option for your interior, each piece boasts unique distinctions and natural weathering, ensuring a completely unique finish.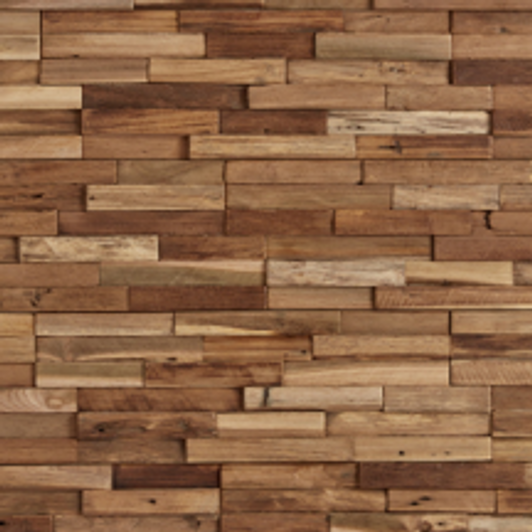 Add History to Your Home
We source our reclaimed teak from Java, Indonesia, to give new life to wood from items like discarded furniture and fishing boats. Each piece showcases unique markings and weathering from its previous life, making it perfect for introducing a touch of storytelling to your interior.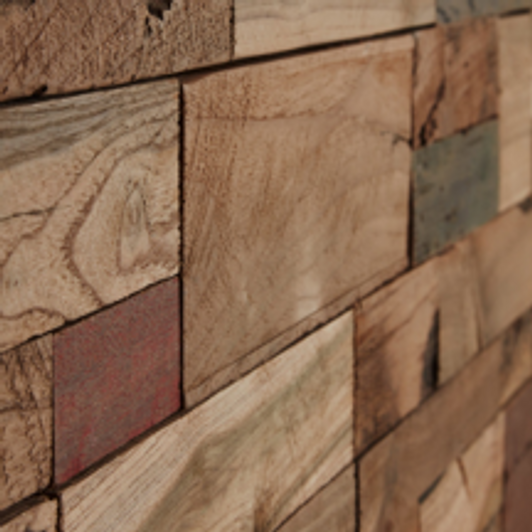 Reach A New Peak with Teak
Teak is a durable hardwood, meaning these panels offer serious longevity for your interior. We've repurposed the wood from discarded items like benches and boats, preventing them from going to landfill by giving them a new life instead. As a result, these panels are the perfect combination of style and sustainability.
"A high quality product, easy to fit and looks fantastic. So good I ordered more. Thanks"