SlatWall Acoustic Wood Panels
Whether you're planning a Scandinavian-style space or want to add a hotel-luxe vibe to your home, our SlatWall acoustic wood panels will help you achieve …read more
Whether you're planning a Scandinavian-style space or want to add a hotel-luxe vibe to your home, our SlatWall acoustic wood panels will help you achieve your dream interior. Available in eight nature-inspired shades to complement different colour schemes, the contemporary collection showcases various tones and grain patterns. Simple and easy to install, our soundproof wall panelling is crafted in the UK from MDF, wood veneer and recycled felt backing. Scroll down to shop the range and begin your wall transformation. read less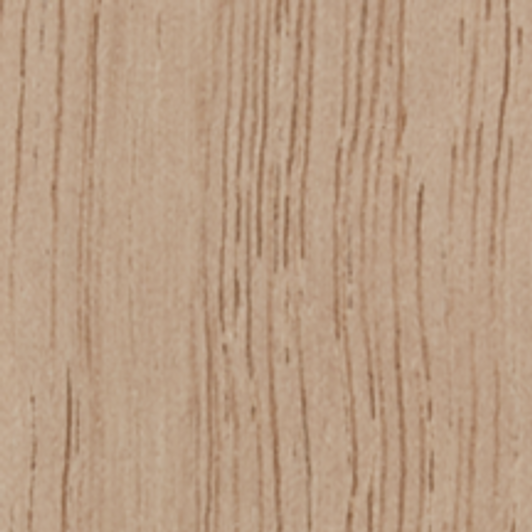 What is Wood Veneer?
Veneer is a paper-thin slice of wood. It's a sustainable material as it uses less of the tree, allowing our planet's natural resources to go further. Additionally, it offers all the aesthetic benefits of solid wood, including natural tone and pattern variation, in a lightweight format.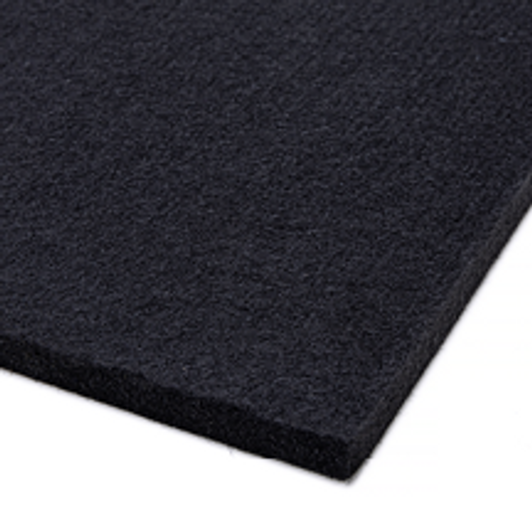 Soundproof Your Room
Whether you want to soundproof a specific wall or a whole room, you can achieve the optimal effect by installing your panels on wood battens with mineral wool between each batten. This will result in maximum (Class A) sound absorption, so you can sit back, relax and enjoy your desired ambience.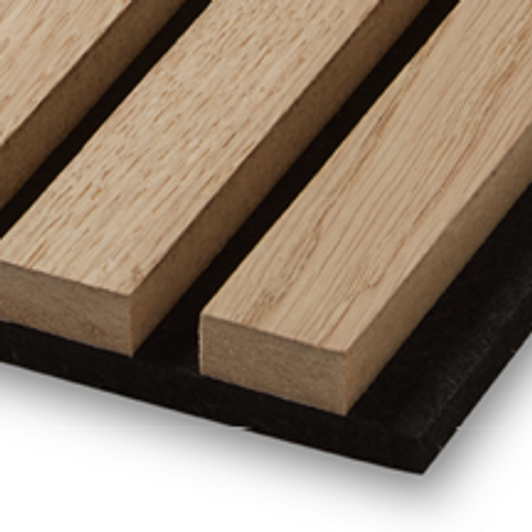 Captivating to the Core
All our slats have an MDF core. Stable and long-lasting, this material resists warping and splitting, ensuring the slats maintain their linear design. It's also smooth and easy to cut, making it the perfect surface for covering with wood veneer and creating our precise, slatted structure.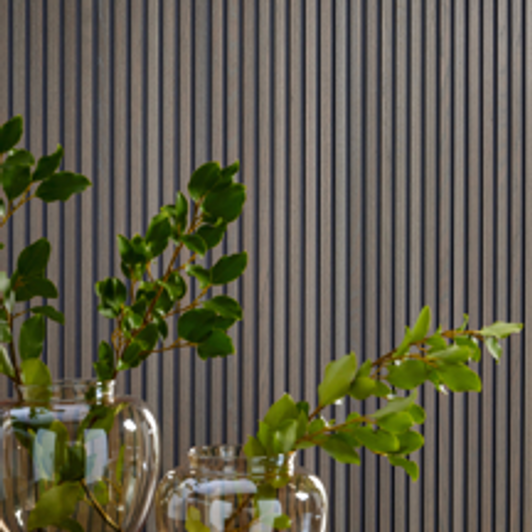 The Proof is in the Panelling
SlatWall panels boast soundproofing properties that can enhance your room's acoustics. It's all thanks to the materials and formation. Instead of bouncing off a flat surface, sound waves vibrate in the 13mm gaps between the slats and are absorbed by the felt, resulting in a quietening effect.
"A high quality product, easy to fit and looks fantastic. So good I ordered more. Thanks"